Divya Prata, Pune
After 11 years of entertaining crowded houses, 'Piya Behrupiya', an adaptation of William Shakespeare's 'Twelfth Night' begins its last tour. After being staged in Mumbai, Delhi, Bengaluru, Ahmedabad, and Vadodara, it will now be presented at the Jawaharlal Nehru Memorial Hall in Pune, on July 22.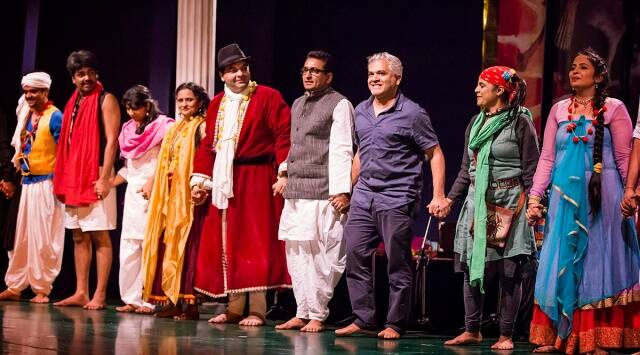 'Piya Behrupiya' premiered at the Globe to Globe Festival in London during the 2012 Olympics. The cast has remained the same from then onwards. It includes veterans like Sagar Deshmukh, Geetanjali Kulkarni, Mansi Multani, and Amitosh Nagpal. Apart from India, the play has also been performed in the United States, the United Kingdom, Canada, France, Serbia, China, and South Korea.
"I was commissioned to do a translation of Shakespeare's play. But when it went on the floor, we realised that it would be much more interesting if we let it breathe. So, we rewrote it. The key was to let the actors on stage improvise and Amitosh (Nagpal, who adapted the play) write it from the improvisation," said Atul Kumar, the Director of the play.
Shakespeare's 'Twelfth Night' addresses a number of disturbing topics, while 'Piya Behrupiya' concentrates on the joy of love. The happy tale has the lovelorn Count Orsino, the transgender Viola, Lady Olivia, who is grieving for her brother, and a shipwreck that sets off its own waves.
Around 18 songs are included in the play, one of which is a scene with two characters insulting each other to the rhythm of a qawwali. Even those in the audience unfamiliar with Hindi or Bollywood customs are prone to be swept up in the cheerful energy of this production.
---